2020 Toyota Highlander vs Hyundai Palisade
If you are looking for a larger SUV, there's no mistaking that the Toyota Highlander and the Hyundai Palisade are both good choices in the large SUV category. Both have received high praise from customers about the interiors and the exteriors of the cars. However, when you compare the Palisade and the Highlander side by side, the Highlander comes out the better deal, and here are some reasons why.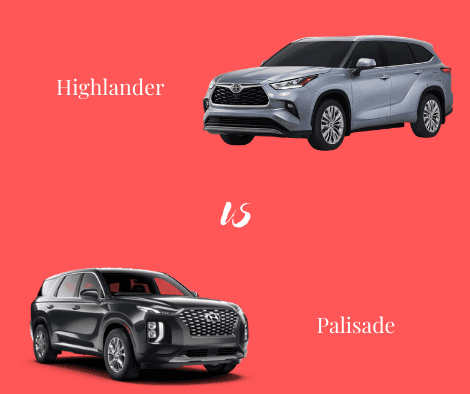 The Better Deal
The Highlander comes with a standard V6 engine, which gives you more power on the highway, and if you are hauling a lot of gear, you might need that extra power. Also, the Highlander comes with a hybrid engine version as well. Critics have raved about the extra gas mileage the hybrid engine can deliver.
Both interiors are roughly similar, both have great infotainment centers, but the Hyundai might come out a bit better on the number of upgraded features available on the Palisade. However, the Palisade cannot top the Highlander on resale value. The Highlander far outperforms the Palisade in terms of resale value. That means whenever you choose to sell your car, you are getting more money in your pocket or for a trade-in. Having a better trade-in value is a great deal for you in the long run.
Adding to the Highlander's better trade-in values is that the Highlander, now in its fourth generation, is extremely reliable. That means over the life of the SUV, it will end up in the shop less often when compared to other SUVs. It's that reliability that keeps Toyota customers coming back year after year.
When you're ready to buy your next Toyota, we hope you'll think of us. Give us a call at 833.966.0345 or come by and see us at 1591 Hylan Boulevard, Staten Island, New York 10305.
Contact Us