2020 Toyota Yaris
The 2020 Toyota Yaris could be the best secret kept by the Japanese car manufacturer and there are reasons for this. Let's quickly get this out of the way: it looks like a Toyota but lowkey feels like a Mazda. The reason for this cross-look is not far-fetched.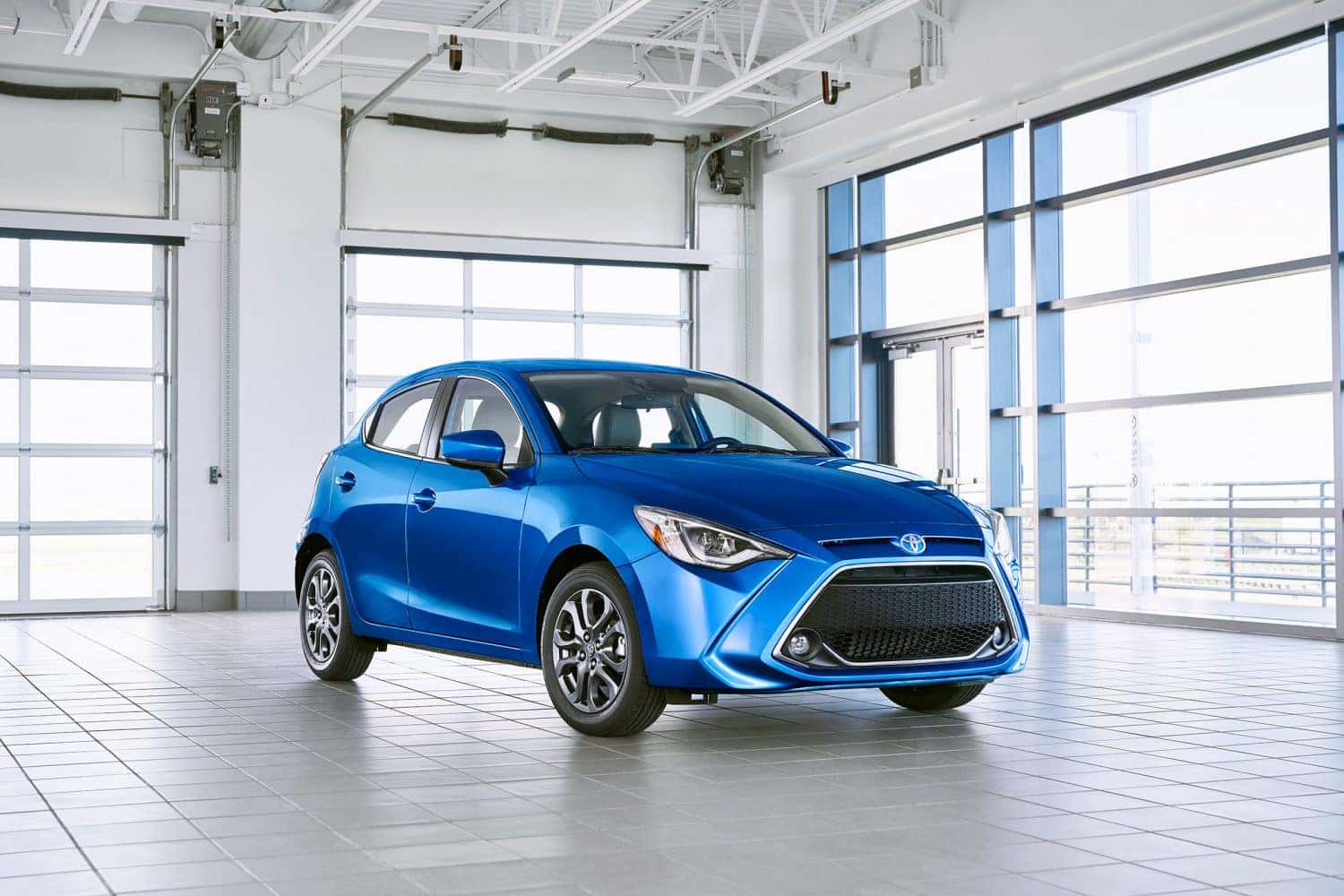 The 2020 Toyota Yaris aka Mazda 2 in other climes is the offspring of Toyota's and Mazda's collaboration and agreement for co-creating vehicles. In different climes, the Yaris is either sold as a Mazda (read: Mazda 2) or as a Toyota (read: Toyota Yaris) and there have been 3 generations before the Toyota-Mazda partnership gave birth to the Yaris.
Driving it feels seamless with fast gear shuffles enhanced by its six-speed automatic capability and it accelerates noiselessly. The seats are not draped but fitted with soft padded textile that feels like leather but is not exactly leather (leatherette, that's the word), however, the fabric is durable enough to sustain long and consecutive usage.
Placed strategically, the seat combines with narrow roof pillars and a beltline that is truncated to amplify exterior visibility as you drive through streets and highways.
Its back is hatch-like in functionality, providing easy access to packing or retrieving cargo and its front is built in the shape of a beautiful snout making it closer to the ground and less suitable for driving on rough roads and uneven roads.
The information and entertainment system remains one of the greatest drawbacks of the 2020 Toyota Yaris and even though this is a dent in its build, this hatchback is worth spending some dollars close to $20,000.
Let's have your Yaris need – and definitely, other Toyota models – sorted out at Island Toyota. For phone orders, dial 844-677-3638 to get in touch with Sales and for physical orders and a test drive, walk into 1591 Hylan Blvd, Staten Island, NY 10305.