Is Your Toyota Ready for Fall?
The cooler weather is finally here. Now that it's fall, it's time to prep your Staten Island vehicle for the season. Learn how to prep your Toyota for fall by continuing on with this blog post!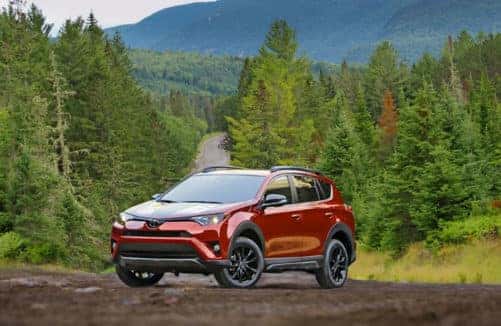 One of the easiest fall prep steps to take is changing your wiper blades. Wiper blades are simple and affordable to fix, whether you want to do it yourself or visit a local Toyota service garage. Wiper blades are important to keep your windshield clear of dirt, debris, and leafs this autumn.
The cooler the weather, the more likely your battery is to experience problems. Cold temperatures put a strain on your battery, so think about replacing or cleaning your battery this autumn before the temperatures get even cooler.
Changing temperature mean changing air pressure. Check your tires to see if the tire pressure is getting low. Every month, tires typically lose 1 pound per square inch (psi), so you should fill your tires anyway. You might even want to rotate or replace your tires depending on how worn they are. It is crucial to have high-quality tires in the winter months when the road conditions are slick and icy.
If you don't already have an emergency kit in your vehicle, consider creating one. For the cool months, pack this kit with blankets, an ice scraper, boots, gloves, candles, flares, non-perishable snacks, a flashlight, a shovel, and sand or kitty litter, which help tires gain traction in the snow, slush, and ice of the winter.
Finally, top off your fluids this fall. Check your windshield washer fluid to make sure you clean have a clear view of the road ahead. You will also want to check your antifreeze before the weather gets cool. Antifreeze will keep your engine from getting too cold. Also, don't forget to get an oil change this fall to keep your engine running in top shape.
For help getting your Toyota fall-ready, visit Island Toyota! Our service and parts department can help you prep your Toyota for the cooler weather ahead. To get in touch with Island Toyota, give us a call at 844-677-3638 today!
Toyota Dealership near NYC | Prep Your Staten Island Vehicle for Fall