Lease or Buy Your Next Toyota?
Investing in a new vehicle can be an extremely stressful process. You've already chosen the best option for step one, a Toyota. Now what it comes down to is how you're going to handle your brand new Toyota financially. You can either lease or purchase your new car, truck, or van and both options come with their own pros and cons. In order to help make the decision as easy as possible for you, we've put together a guide to provide you with all the information you'll need to choose what's best for you!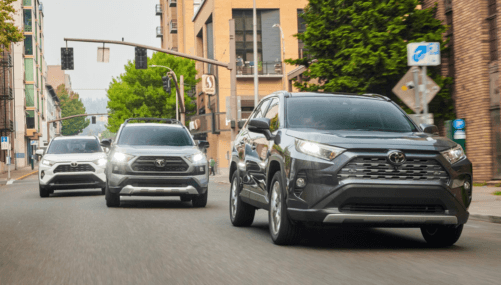 The major differences between leasing and buying a car is the duration that it will be in your possession as well as what you'll be paying month to month. Financing a car requires a decent down payment, otherwise, you'll be facing a hefty monthly payment on a vehicle that you could otherwise be leasing for less. When you buy a car, you keep it until you sell it and will always get less than you originally purchased it for as cars literally go down in value the moment you leave the lot.
When you lease a car, after a set amount of agreed upon time, the car goes back to the dealership. Leasing your vehicle often results in a lower monthly payment for the same vehicle you'd otherwise buy so it's a great option if you're on a budget. You also know that if you aren't crazy about the vehicle, you aren't locked into a major purchase and will be able to switch it up once your lease is up. There are some downsides, however. You'll be facing a mileage limit with steep charges if you exceed the number on your original lease agreement, so if you're constantly on the go and aren't sure you could confine yourself to a certain number, it's best to steer clear of this option.
If you're ready to buy or lease your new Toyota, come and visit us here at Island Toyota today! We will work with you to figure out which option will work best for you and ensure that you leave satisfied and stress-free! Visit us today at 1591 Hylan Boulevard in Staten Island.
Toyota Finance NYC | Leasing vs Buying