Let's Take A Look At The 2020 Toyota Land Cruiser
The Toyota Land Cruiser is a rugged, yet sophisticated SUV. This vehicle is designed to handle any adventures thrown at it. Whether you want to off-road or you want to transport friends and family in a spacious SUV, this vehicle is suitable for your needs. If you're interested in the 2020 Toyota Land Cruiser, you can find this vehicle in two trim levels; Land Cruiser and Heritage Edition.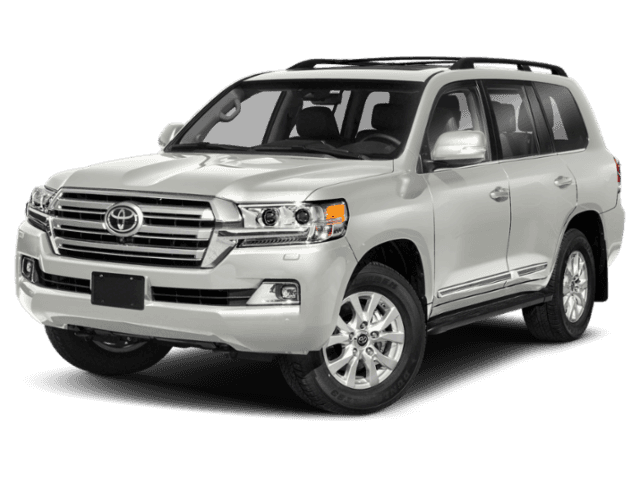 The 2020 Toyota Land Cruiser is one of the most off-road-friendly vehicles on the market. This SUV is powered by a 5.7-liter V8 engine, which is mated to an eight-speed automatic transmission. The vehicle can tow as much as 8,100 pounds. It can also achieve 381 horsepower at 5,600 revolutions per minute (rpm) and 401 pound-feet of torque at 3,600 rpm.
The interior of the 2020 Toyota Land Cruiser is comfortable and welcoming. This three-row, eight-passenger SUV comes standard with high-quality materials and switchgear. It has an upscale feel that is luxurious and sophisticated. On the dashboard of the 2020 Land Cruiser is a 9-inch touch screen. Below are knobs to control the audio system and the four-zone climate control system.
The 2020 Toyota Land Cruiser comes standard with Toyota Safety Sense, which is a suite of driver-assist safety technologies designed to make your experience behind the wheel easier and safer. Included in Toyota Safety Sense are rear cross-traffic alert, blind-spot monitoring, adaptive cruise control, lane departure warning, automatic emergency braking, and pre-collision warning.
If you want to test drive the 2020 Toyota Land Cruiser, head to Island Toyota. We are located at 1591 Hylan Boulevard, Staten Island, New York 10305 You can also reach us by phone when you call 833.966.0345. We hope to work with you soon!
Contact Us