New 2020 Toyota 86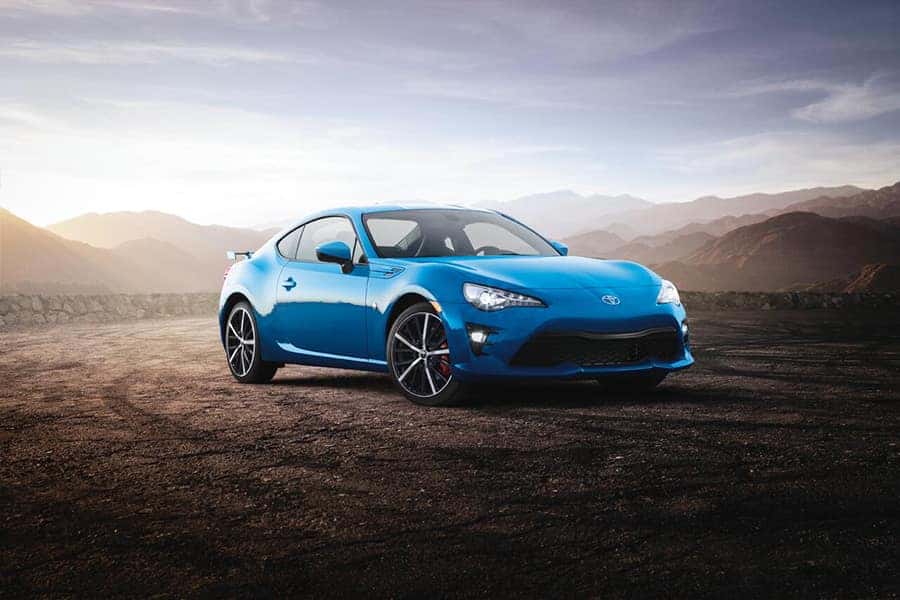 There are few cars in this world that are as fun and exciting to drive as the all new 2020 Toyota 86. And that's not just our opinion, that is coming from some of the leading car enthusiasts and critics in the industry. If you are in the market for head turning looks and road bending performance, the new 86 is your ticket.
The new 2020 model comes in three available trim options; the standard 86, the 86 GT, and the ultra sharp 86 Hakone Edition. It is also available with your choice of seven different exterior color options including Neptune and Steel, as well as an eighth choice of Hakone Green which only comes on the Hakone Edition.
The real story of the 2020 Toyota 86 is the sporty design and high end performance. With its elongated hood and compact rear deck, it is the exact image of what a sports car should be. It flawlessly blends form and function to create the ultimate in a performance vehicle.
Not to be undone by its gorgeous exterior, the interior also offers a peak into a sport focused and obsessed cockpit. Offering sport bucket seats with two tone color and trim, side bolsters, and a sport steering wheel, you will feel like you are about to enter the track and line up for the sounding gun when you take your place in the driver's seat! Regardless of what you are looking for in a sport vehicle, you will most likely find it in this year's model.
The all new 2020 Toyota 86 is rapidly gaining popularity. Just come on by and see us Island Toyota to discover all of the incredible features it offers. You will find us at 1591 Hylan Blvd, Staten Island, NY 10305. You can also speak to one of our courteous team members by calling 844.677.3638
.