Prep Your Staten Island Toyota for Winter!
Staten Island winter is on its way. Is your vehicle prepped? If not, learn how to prep your Staten Island Toyota for winter by reading on.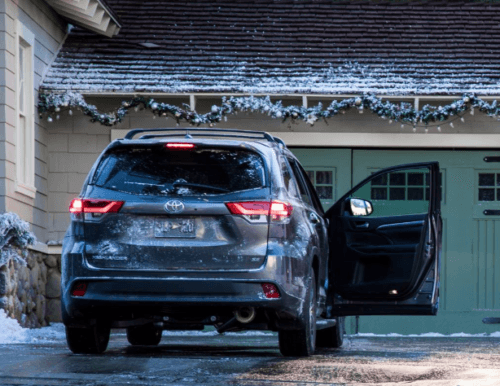 The first part of your vehicle to prepare for the winter is your tires. Tires are one of the most important parts of our vehicles. Make sure your tires are at the correct tire pressure. To know what your vehicle's proper tire pressure is, check the inside of the driver's side door or the owner's manual. If your tires are under or over-inflated, you run the risk of getting a flat tire. You also want to check the tread on your tires. The better your tire's tread, the better your vehicle will be able to handle winter roads. Consider replacing your tires if the tread is too low. A new set of snow tires is a perfect way to prep your Staten Island Toyota for the winter months.
You may not think about them much, but your windshield wipers are actually a pretty significant part of your vehicle. During the winter, snow, frost, ice, and salt can decrease your visibility. To have a clear view of the road ahead, be sure your windshield wipers are functioning properly.
The colder the temperature, the harder your car battery has to work. Check up on your battery to be sure there is no collected corrosion. If your battery is too corroded or worn out, your engine won't start. Think about replacing your battery if it is older than three years. You might also want to carry jumper cables in your vehicle, just in case.
For help prepping your Toyota for another Staten Island winter, visit the service department at Island Toyota. Find the Island Toyota service garage at 111 Quintard Street in Staten Island today!
Toyota Dealership near NYC | Prep Your Staten Island Toyota for Winter