The Toyota Corolla Hatchback is Easy on the Eye and the Gas
The Toyota Corolla Hatchback hasn't always been known for a particularly innovative design. That's not to say that there was anything wrong with the previous models, of course, but rather that they didn't make enough of an impression to impress viewers for long. The 2019 Corolla is different. That might be because the Corolla Hatchback is an entirely new vehicle than its previous iterations. In fact, it's a redesigned Toyota Auris. With that said, there's a lot to love about the 2019 Hatchback, even if it is a Corolla only by technicality.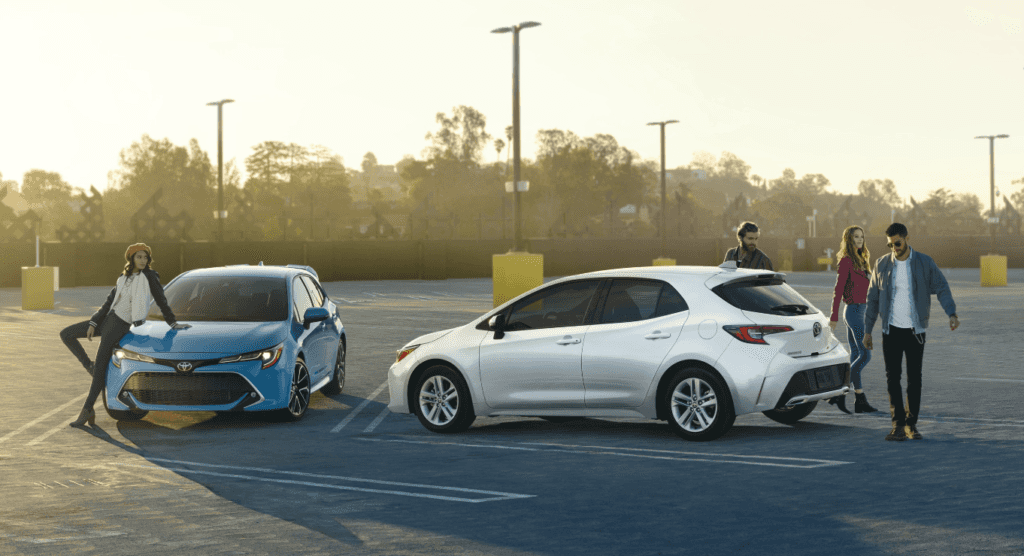 Affordable
The 2019 Corolla Hatchback is an affordable vehicle. The automatic Corolla Hatchback SE can be found for around $22,000, and that's with all of the bells and whistles including the latest iteration of Toyota Safety Sense. This safety suite also features some interesting self-driving features, making driving both easier and safer than ever.
Great Mileage
Another reason to love this Toyota is its excellent fuel economy. Some users have reported as much as nearly 40 MPG on long trips, even with plenty of air conditioning. That's a particularly fantastic incentive that makes the 2019 model a great option for anyone hoping to save money on gas in the long run.
Design
Finally, the aforementioned design is something that must be mentioned. The Corolla Hatchback is eye-catching. It's a sleek model that comes in bright, bold colors that demand attention. If you're looking for an affordable car that doesn't sacrifice on design, this could be the choice for you.
If you're interested in taking a look at the 2019 Corolla Hatchback in person, visit Island Toyota at 1591 Hylan Boulevard in Staten Island. Or give us a call today to schedule your test drive at 844-677-3638.
Subaru Dealership near Newark