The Toyota Sienna Joins the Dark Side
No one knows when minivans became cool but with all their convenient and family-friendly features it is safe to say that we are all here for it. They came from being the weird industry rejects for settlers to being major movers with tens of thousands of units being sold every year.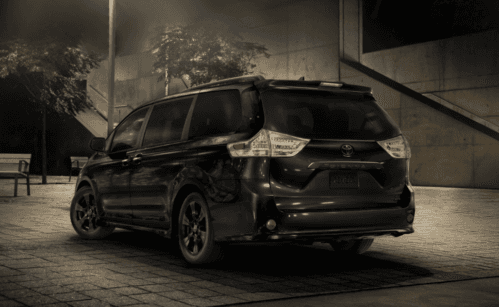 The Toyota Sienna Premium line, in particular, is very popular with the company, striking the perfect balance between comfort, style, and functionality. They recently released a new model and it has parents and carpool enthusiasts all over quaking. Here is why.
Black is the new black
The 2020 Toyota Sienna Premium Nightshade edition is proof that black will truly never go out of style. This is evident with features like the:
An all-black interior (perfect for when the kids get a little too messy)
Black door handles
Black mesh grille
Black mirror caps
Blacked out badges
It is, however, not all black and no substance. This unit is built for comfort and is super spacious with its 8-seat capacity. This is perfect for families or if you are constantly hauling cargo and would want something smaller than a truck.
The minivan also features a Blue-ray entertainment system with 10 speakers. That way those long road trips to grandma's upstate will be a lot more bearable. Finally, it is built for functionality with features like the moon roof, sliding doors for easy access and climate control system as well as the fuel-efficient engine.
Final verdict
If you are in the market for a great minivan then this is definitely something you might want to consider deeply. Visit Island Toyota today at 1591 Hylan Boulevard in Staten Island for more information on other options you may want to consider. That way, you will be able to rest assured that you are getting the best quality of the best vehicle for all your needs.