The Toyota Supra is Back
Every year brings an influx of new car models to the market, and all of them are vying for your attention. This year is no different, except for one noticeable change – the 2020 Toyota GR Supra. The Supra line has been beloved for decades and is well-known even by vehicle hobbyists. That's part of what makes the manufacturer's new model so incredible. It offers amazing features, of course, but it also represents Toyota's willingness to listen to their customers and give them the vehicles they want. Let's look at the 2020 Toyota GR Supra!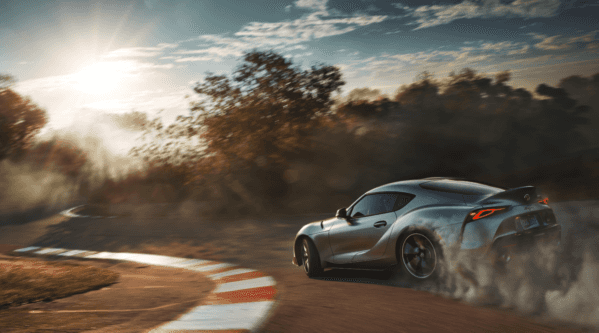 Two Trims
The 2020 GR Supra will come with two different trim models. The Supra 3.0, as you might guess, is the baseline model and the GR Supra 3.0 Premium is the more luxurious option. No matter which trip you pick, however, you can rest assured that you'll be receiving some of the best and highest-quality work on the market.
Incredible Performance
As you might expect from the iconic model, the 2020 GR Supra features amazing performance. It features a turbocharged 3.0-liter, inline six-cylinder engine described as "very modern", with 365-lb.-ft. of torque and 335 horsepower. You won't have to worry about getting where you need to go as quickly and as smoothly as possible in the 2020 GR Supra, in other words, and the engine takes just 4.1 seconds to go from 0 to 60 MPH.
Beautiful Appearance
The 2020 GR Supra offers incredible performance, but what does it look like? Well, enthusiasts hoping for an attract vehicle will surely be satisfied by the newest Supra model. Featuring a symmetrical and sleek design with jewel-design LEDs for headlights and a wide grille, the model looks both modern and arresting. It's a practical design, however, with the grille moving air directly to the model's turbocharged engine.
Are you interested in learning more about Toyota's 2020 GR Supra? Reach out to Island Toyota today at 1591 Hylan Boulevard in Staten Island or call us at 844-677-3638!