Three Things to Love About the Toyota Camry
Toyota is a tried and true brand that has been well loved by many across the country for decades. This is mainly due to their performance and handling, their constantly improving technology and features, and all of the options you have to choose from. The Toyota Camry perfectly embodies all of these qualities!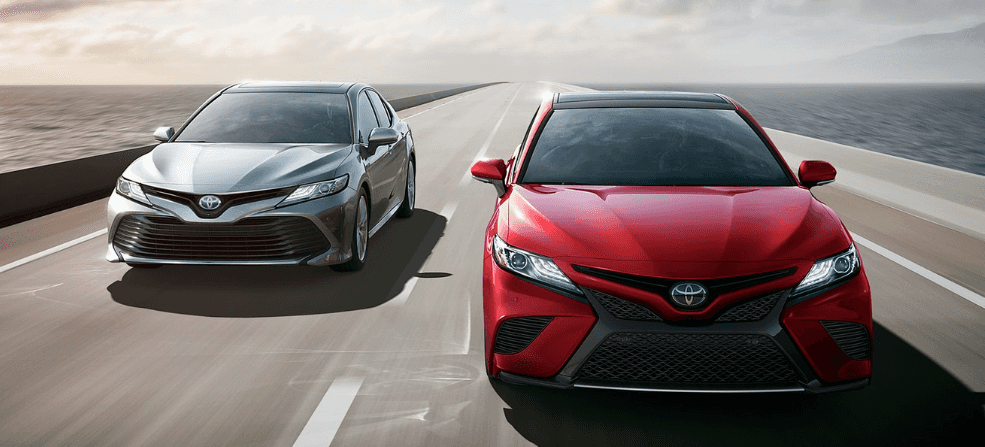 First up, the performance of the all-new 2019 Toyota Camry simply cannot be beaten. This model features a 2.5 liter 4-cylinder engine with a dynamic force capable of producing up to 203 horsepower. The V6 option now sports a 3.5-liter engine, upping the horsepower to 301hp from the previous 268hp. These options mean you get to choose between a powerful motor that's a little more fuel efficient and one that packs an even more dramatic punch on the road with unmatched speed.
The technology in the new Camry is also extremely impressive. Apple CarPlay comes standard with every trim level, allowing you to utilize your favorite apps directly on the screen within your vehicle. It allows for hands-free operation when choosing music, receiving and making calls and texts, as well as navigating anywhere you may need to go. Amazon Alexa, Wi-Fi Connect, and Safety Connect are all available options to choose from as well.
Last but certainly not least, we love the Camry for all of the different trim levels you're able to choose from in order to customize your car to fit your exact needs. There are seven different gasoline trim levels as well as 3 Hybrids to pick from! The entry trim level is the L model, and upgrades consecutively to the LE, SE, XLE and XSE, each packed with more luxuries than the last. Heated leather seats, 18" and 19" alloy wheels, blind spot monitors, rear spoiler, moonroof, and a convenience package including smart key push button are just a few of the many extras you can choose from.
Ready to check out a 2019 Toyota Camry for yourself? Give us a call or come and visit us at Island Toyota today!
2019 Toyota Camry Lease near Newark & Long Island City