Toyota Changes Its Prius Lineup
For 2019, Toyota is switching up their Prius lineup. The Toyota Prius is an innovative vehicle that changed the hybrid market. Toyota is always pushing things forward, so read on to learn more about the changes to the Prius lineup for 2019.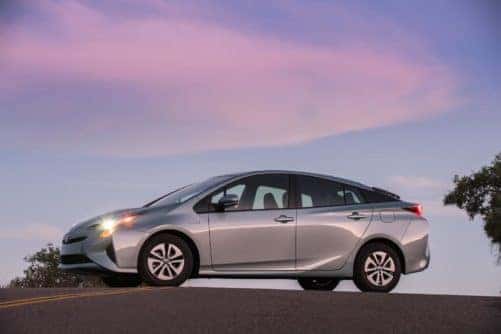 Previous Prius vehicles had trim levels named "One," "Two," "Three," and so on. These names will be changed to "L," "LE," and "XLE," just like the trim levels of other Toyota models. Toyota's most eco-friendly model, the Prius Two Eco, will be rebranded under the "L Eco" name and will act as the new base trim level.
The Prius Two will now be called the Prius LE. The Prius Three will be called the XLE, and the Prius Four will be called the Prius Limited. The XLE and Limited trim levels of the Prius will feature an Advanced Technology Package offering appealing modern features.
Before this lineup switches up, Toyota referred to their Prius trim levels as numbers. At first, the automaker used Roman numerals to label trim labels but switched to spelled-out numbers for the 2012 Prius lineup release. Now, for 2019, the new trim level names will be more in-sync with other Toyota models.
We know what the names of the trim levels will be for the 2019 Toyota Prius, but we still have a lot to learn about this upcoming vehicle release. To stay in the loop with all things Toyota, make sure you're keeping an eye on Island Toyota. At Island Toyota, we offer new and used Toyota vehicles that are ideal for all lifestyles and tastes. Check out our dealership at 1591 Hylan Boulevard in Staten Island, or give Island Toyota a call at 844-677-3638 today!
Toyota Dealership near Woodbridge | NY Prius Lineup Changes